School Events & Activities
Athletics
Our students are passionate about sports and athletics. Students may choose between Volleyball & Basketball. We also participate in inter-school, district, state and national level competitions.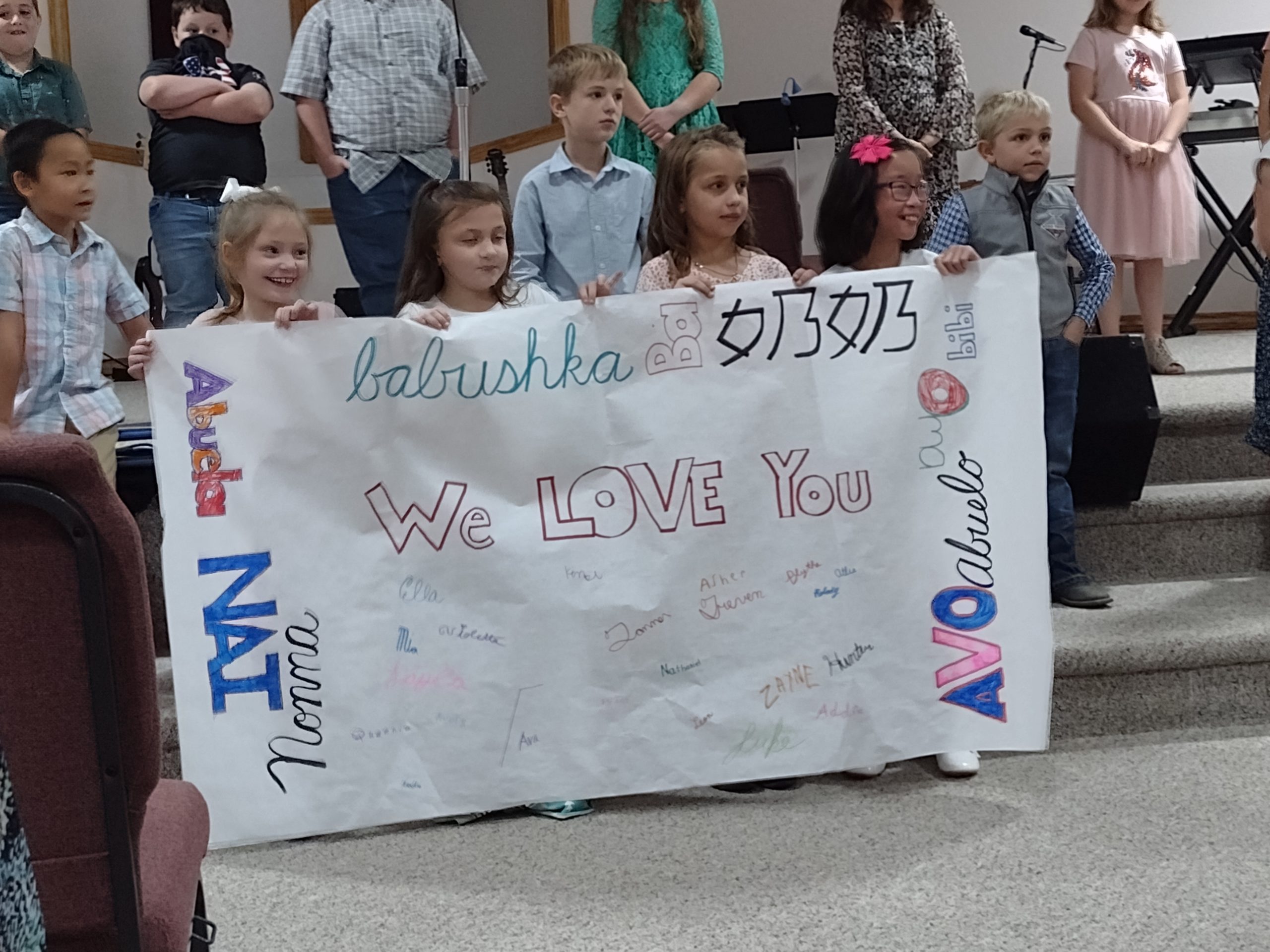 Grandparent's Day
We love our Grandparents and set aside a day to honor them each fall. Our special day is complete with a program presented by our students followed by a meal prepared by our PTA.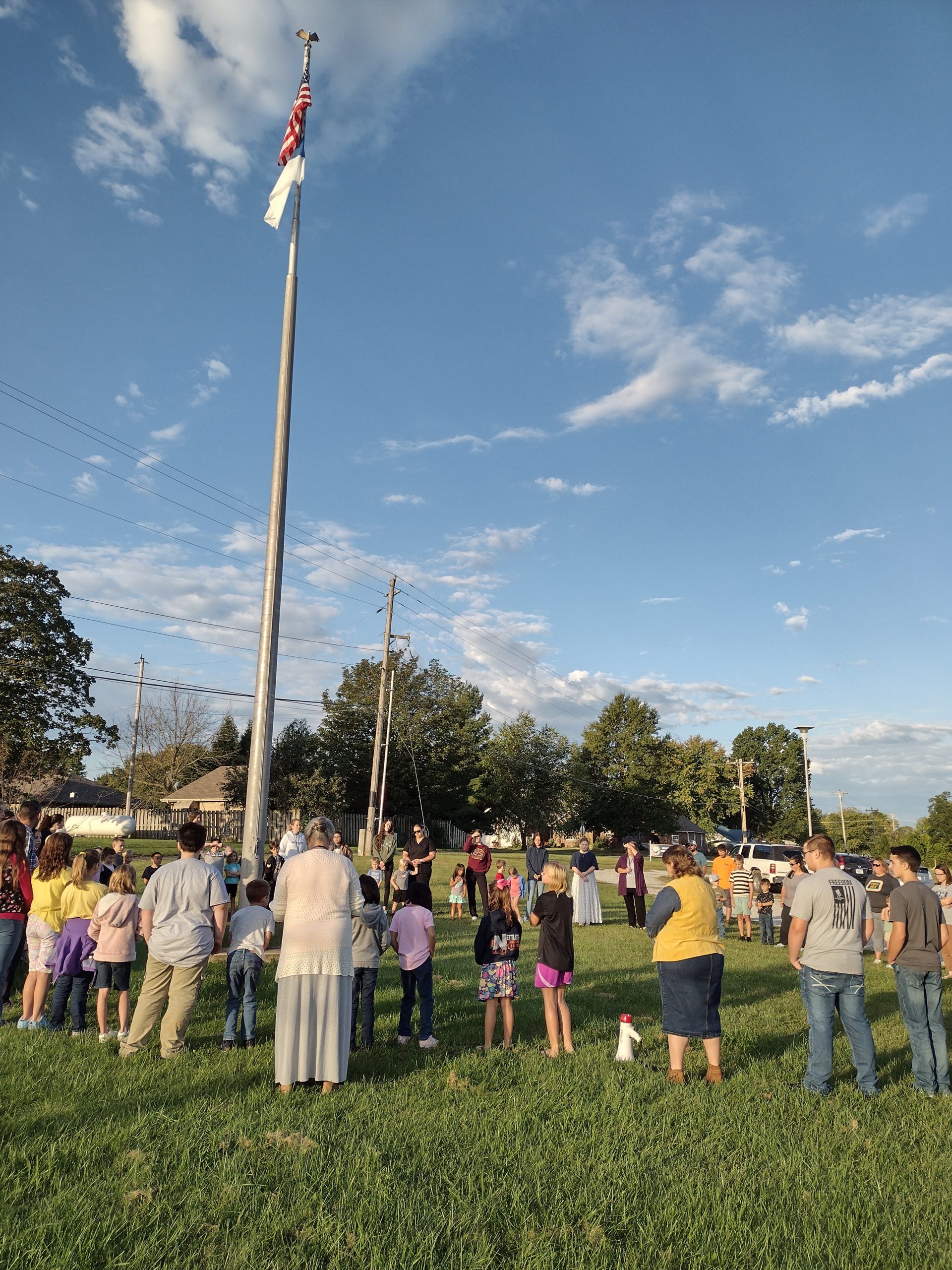 See You at The Pole
Our students and staff join with others across the nation and pray at the flag pole in September of each school year. Songs, devotion and prayer lifts our nation, school and community up through prayer. See You at the Pole is an annual gathering of thousands of Christian Students at school flag poles, churches for the purposes of worship and prayer. The event began in 1990 in Burleson, Texas when a group of teenagers gathered to pray for several schools.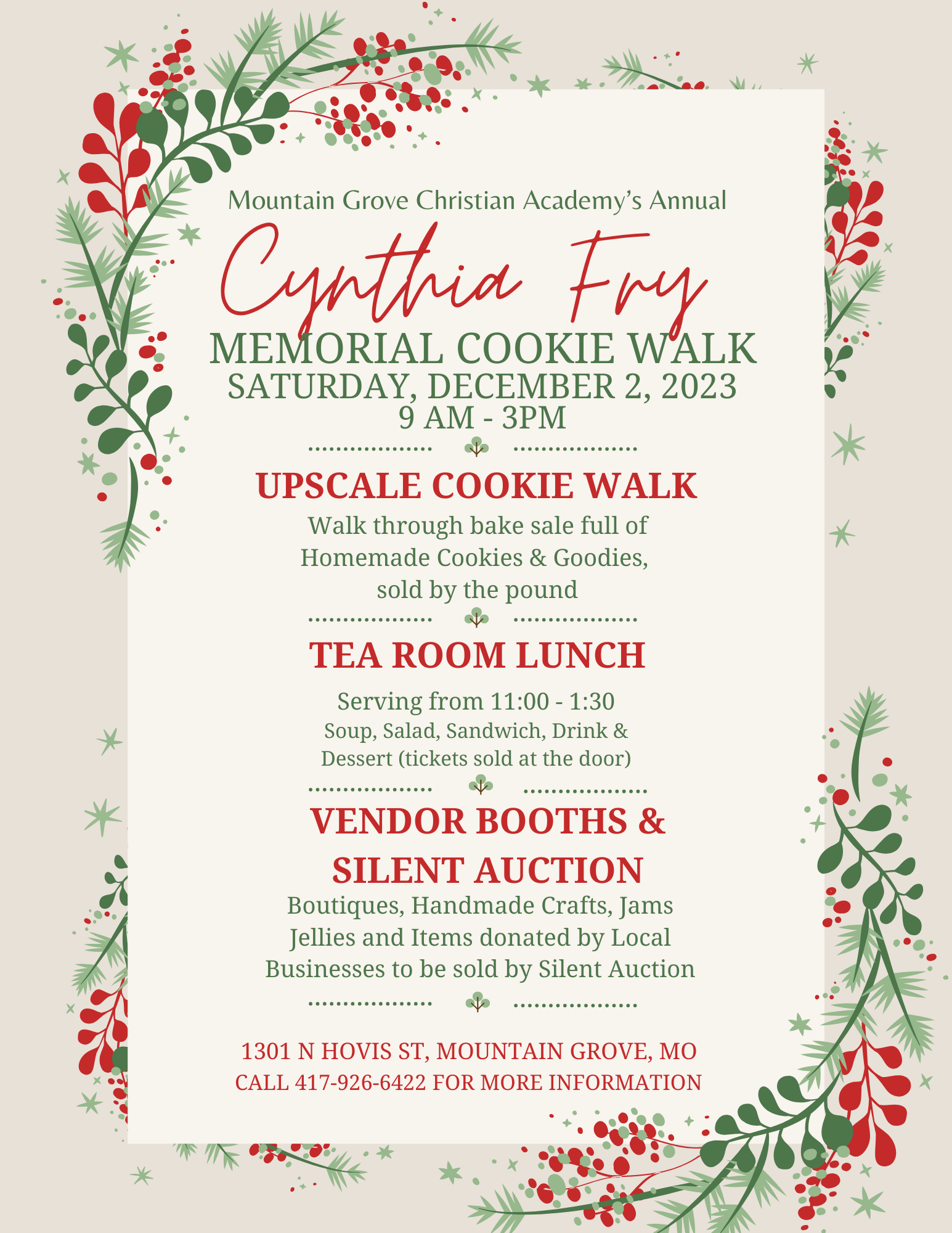 Cynthia Fry Memorial Cookie Walk
Our annual cookie walk has been one of MGCA's biggest fundraisers for the last several years. First organized by Cynthia Fry and a continued tradition by school staff and families. The event is held each December in conjunction with the City of Mountain Grove's Winter Fest. To start off the cookie walk season, students will be selling raffle tickets for a Gift Card Wreath, winner to be drawn during the cookie walk event. Join us for an Upscale Cookie Walk, a walk through bake sale full of Homemade Cookies & Goodies, sold by the pound. Tea Room Lunch served from 11 am to 1:30 pm includes soup, salad, sandwich, drink and dessert. Tickets are sold at the door. Several vendor booths, boutiques goods to handmade crafts, will be available to assist you with your gift giving needs. Don't forget to bid on our Silent Auction items donated by local businesses.